As a leader in custom dry blending and culinary services, Chef's First Choice knows that foods come alive with the right mix of ingredients. That is why we use the finest ingredients to create top quality custom dry blends.
With over 40 years of experience in the meat, poultry, seafood, food service, snack, vegetable and bakery industries, we work hand in hand with our customers to create the perfect custom seasoning blend for your company's needs.
Our product development team will customize a food blend and delivery system to suit your particular application. We will produce products that deliver both flavor and performance, so whether you are looking for sweet, savory, or simply functional, we can deliver the right ingredient blend to you.
Spectacular products have been created for every food service segment. We have customised recipe blends to meet the needs of quick service, casual and fine dining, mass feeders and everything in-between. We are also adept at providing just the right flavor profile to support our business to business manufacturing customer.
Our products have enhanced production of meat, fish, chicken, vegetable, snack, beverage, nutritional and bakery items. The culinary team at Chef's First Choice will help you exceed the expectation of your customer base by creating the perfect food ingredient blend.
A CALAMARI COATING WITH WOW! - CASTLE HILL RSL
We recently worked with a long established and reputable national Hotel Group to developed an exciting new coating for their calamari rings. The brief was simple, it had to have the WOW! factor. We developed and trialed a fabulous product. The trail went for 2 weeks and became an obvious success when customers were calling in for lunch specifically for the calamari.
Every kitchen has their specialties. What would you like to try?
We can help you deliver specialty flavours that will make your business more popular and more profitable. Talk to us today about your custom blending needs.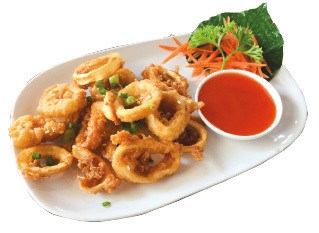 CUSTOM GRAVY FOR SCHNITZ CO.
Our customer ANK received a brief from the restaurant chain Schnitz Co to make a signature gravy. ANK initially asked us to match the Maggi flavor profile, which was no problem. We also submitted a customized gravy to be sold exclusively to Schnitz Co., giving all their outlets a unique flavor. At first ANK was a bit reluctant to go down this path but they persisted with our advice. The Schnitz Co. loved the gravy and ANK beat all the other tenders.
The gravy has been a huge hit, featuring prominently on Schnitz Co.'s social media feeds.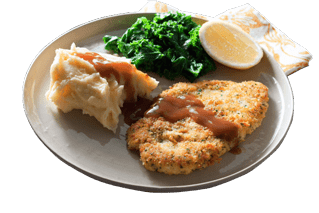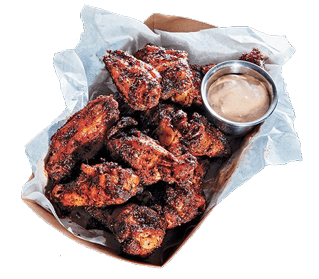 FLAVOURS OF AMERICA'S SOUTH FOR THE AMERICAN FOOD GROUP
The American Food Group saw an opportunity in the market for a fast food chain featuring the flavours of the American South. They planned to open a trial restaurant in Sydney's south-west at Casula called Memphis Wings. We worked closely with the AFG team to develop the unique, authentic flavours of the Deep South for a variety of dishes. With the success of the menu in their first store and further product development, the company has expanded to six outlets and growing.
Memphis Wings customers just can't get enough of our custom blends.